"

Connection

is the energy that is

created

when people feel seen, heard & valued.  When they can

give

&

receieve

without judgement."  – Brene Brown
Relationships are hard. I help make them easier.
We, are in this together.
The Connection Strategy is relationship enhancing experience for couples to help you to connect with your partner and create authentic understanding, enriched intimacy, and lasting passion and desire in your relationship.
A custom experience with a cutting edge approach to calm what needs calming with your relationship's dynamic, to connect you & your mate through authentic understanding of your dynamic & lastly moving the relationship toward enriched intimacy & lasting passion & desire.
Are you…
looking to enhance your experience as a couple. One that is efficient, effective, healthy and lasting
looking for the "how-to" to gain the "know-how" to address the needs, challenges and wants in YOUR relationship
feeling that your relationship is "in a rut" and you want to change that
needing help navigating ongoing obstacles, the "things" that you are either holding on to or conversations you avoid because you don't want to "stir-the-pot"
willing to do whatever it takes to create a loving relationship and connect on a deeper level
Trust me, these are the things I hear in my private practice all. the. time.
I have three things that you need to know:
1. You are not alone.
2. My mission is to make your relationship easier.
3. If you're all in, so am I.
How It Works
Upon committing to The Connection Strategy you will be asked to complete the assessment, the Marital Satisfaction Inventory (MSI), which becomes the blueprint of your tailored program. The MSI will uncover the key areas of which to focus, to make the greatest impact on your relationship.
What To Expect
Designed to create change from the moment you start, The Connection Strategy is a program that spans approximately 14 hours of guided work. During this time we will work in stages, or Connection Levels that I refer to as Tiers. The first Tier, Discover & Strategize is where we will gather information, ask questions, provide tools and resources and figure out a game plan according to your needs.
In the second tier, The Intensive Strategy, we will do just that, go deeper into you and your partners as individuals, as a unit and uncover how you really connect with one another. We'll focus on what is working and ways to enhance those interactions and experiences. This tier includes 6 additional essential assessments to further the personalization, efficiency and effectiveness of The Connection Strategy.
In the third tier, Tenacious Desire, we will accurately identify and work on what isn't working in your relationship, creating new-ness to your relationship and have you feeling re-connected and passionate about each other, just as you did in the beginning, except this time, it's even better.
You choose 1, 2 or all 3 tiers of The Connection Strategy, each with a custom experience to fit the unique needs of your personal relationship.
All three experiences will have an impact on your relationship, immediately.
What's Included
Tier 1 – Discover & Strategize
The Marital Satisfaction Inventory (MSI) to highlight the top areas to focus your time & resources for ideal outcomes.
Two (2) hour sessions

Session 1: Debrief key findings, explore the meaning of the results & begin to strategize the steps needed to create connection. Leave session with specific action steps, tools & resources.
Session 2: Follow up on actions steps, tools & resources. Finalize next steps, discuss options such as Tier 2 the Intensive Strategy.
Pricing for Tier 1 – $997 (stand-alone service)
Tier 2 – The Intensive Strategy (approx 10 hours of sessions)
Six additional assessments to guide & deepen your connection including; accessibility, engagement, responsiveness, love languages, etc.
Essential findings about you & your partner
Authentic awareness of who you & your partner really are
Get to the root of how to deeply connect
Enrich what works
Pricing for Tier 2 – $2,497 (includes Tier 1)
Tier 3 – Tenacious Desire (approx 16 hours of sessions)
*must complete Tiers 1 and 2 to participate in Tenacious Desire
Turn up the heat & cultivate more desire to your relationship
Return to enriched & indulgent passion
Fix what is broken based on scientifically grounded assessments & analysis
Be seen, heard & known for who you are
Pricing for Tier 3 – $4,497 (includes all three Tiers)
What others are
saying

about The Connection Strategy for Couples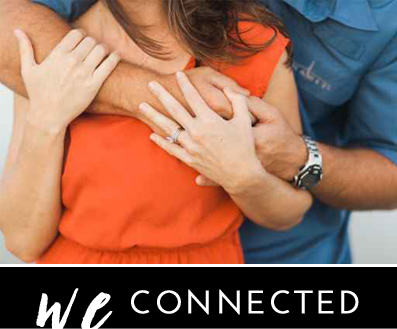 "Denise has a style that's all heart. She authentic and funny, which is SO NEEDED when the fires are either too hot in a marriage or they aren't hot enough. Her humor and warm approach allowed our marriage to open to its full potential. We could talk to each other. Listen. See a new person through the words that were shared in the safety of the space she created. This was the best gift we could have given each other — space to see and feel what was real in our love." – Kate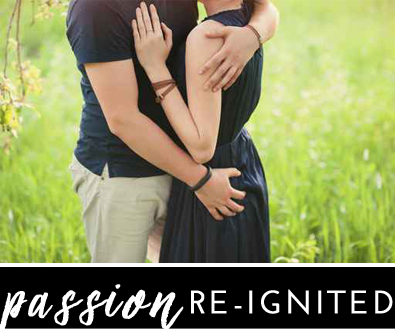 "My wife and I felt completely comfortable and secure in our sessions with you. We didn't feel as though we were clients being analyzed. We felt like we were with a caring friend trying to help us through some issues. Neither one of us felt vulnerable and were able to bring up any issues or topics that were needed to be brought up. It was a safe environment for us. We would recommend you to our friends and family for counseling. Thank you!!" – Dennis

The Connection Strategy provides couples with strengh based,

real-time

,
real-life

strategies,

how-to's

&

know-how's
Ready to get started?
Start creating change today by picking up the phone or sending a message directly to me.
I will personally get back to you to schedule your initial 2 hour strategy session and obtain a deposit. At the first strategy session you will be provided the pre-work including the assessments for the tier you have committed to as well as complete standard paperwork. We will get to know each other during the initial session in a relaxed conversational style. The initial session is 2 hours.
We will schedule all subsequent strategy sessions in person.
Other Important Details
Please keep in mind, if you are committing to Tier 1 we will meet twice for 2 hours (this includes the initial session).
If you are committing to Tier 2 we will meet for a total of 14 hours. The ideal session length is 3 to 5 hours.
Tier 3 provides you 6 additional hours. The ideal session length is 3 hours.
This protocol is for Colorado based clients. The Connection Strategy program can accommodate clients travelling to Colorado by adjusting session length.
Graduates of Tiers 2 and 3 are eligible for the "The Refinement Program" – 4 hours of time to be used in 1 -2 sessions. Price for the Refinement Program – $797