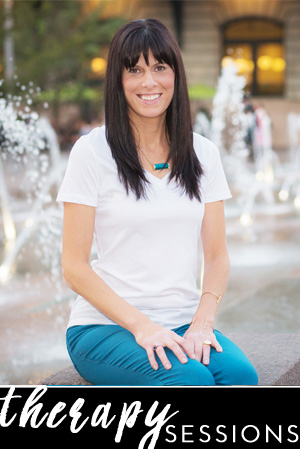 My passion has long been doing highly informative, highly interactive relationship education and strategy with couples. The couples I work with come to me because their relationship feels "stuck in a rut" and they are looking for a change. Are you seeking a relationship that is mutually rewarding, an improved quality of life for you and your children and restoration in "that loving feeling"?
Couples come to me
stuck-in-a-rut

.
They
want

to stay

together

. I provde the
strategy and know-how.
A change to create a relationship that is loving, one that improves your quality of life for both you and your children, and that "re-ignites" the passion and desire that brought you together in the first place.
You see, couples that I work with come to me because they want to stay together and to be connected on a deeper level.
And I help them get there.
When I work with couples like you, I believe if you both want your relationship to work, we will get it to work. We will roll up our sleeves and work hard and while it will not be easy, it will be worth it.
For most couples, I believe: "if you want it you can have it". If both parties are willing, want it and will commit to the process you have the best shot at going the long haul.
I Believe…
Creating the relationship we deserve and desire is like a marathon – for the most part we can all find our way to the finish line. It may look different from couple to couple, it might take some longer than others, but if you commit to the process, we can get you to the finish line of your personal relationship victory. Doesn't that sound wonderful?
That being said, not all relationships are meant to last a lifetime. There should be healthy and reasonable thought given to ending some relationships and at times this is how I help couples too.
You

love

the heck out of each other but something

must

change
You want to be together until the end like you planned, like you hoped. But you're in a rut and you can't figure it out this time… you just can't seem to connect the way you used to. I mean, when you think about the early days of your relationship it was likely fun, sexy and easier than it is today. I characterize those early days as a time "we would drive at 4 in the morning for 400 miles for a 4 minute kiss".
Fast-forward to today, something isn't right. You have full lives, full schedules and the last thing you have is the "oomph" for your person, your mate, your true love. That's not ok with me, how about you?
Life is too short for this to be how it is. Yes, long-term relationships have natural ebb and flow, ups and downs, peaks and valleys but the truth is we all deserve more relationship education and strategy to navigate those ebbs with more understanding and ease.
It's about

connection

.  It's about assurance.
It's about trust & boundaries.
It's never about socks on the floor. It is about connection. It is about assurance, trust and boundaries.
How We Work Together
I can help you figure this out.
The thing is, the rut we experience with our mates (an "interactional pattern") is often the same argument or frustrating interaction over and over and over… and over. What I do best is help you look at this pattern through a new lens, to help you see what is going on with you (emotions… thoughts…fears) and what is going on with your mate in the same way.
Next, we look at how each of your emotions and thoughts intermingle. Keeping in mind we are typically always fighting to improve assurance, trust and boundaries. We are never fighting about the socks on the floor, money or in-laws – it just looks, sounds and feels that way.
Do You Work with Individuals or Just Couples?
I work with individuals as well as couples. I believe our connection and the relationship we have with ourselves is the key to connection to our friends, family and community. Whether you are experiencing needing to better personal TLC, to create change or you need support through depression, anxiety, loss or trauma I serve with warmth, ease and a place and space to call your own for your well being.  I offer 45 minute sessions. Each session is $165.
Can We Get Just a Little of Your Time?
Absolutely, I offer Relationship Consulting & Coaching which is not therapy. With a future focus, I will guide you toward your optimal solutions to communication issues, family planning, career changes and work-life balance to name only a few. I happily offer this to individuals as well. I suggest reserving 2 hours this appointment which is a $440 investment. I will have you complete some pre-work prior to attending your appointment so we can make the most of our time together.
Do You Provide Traditional Therapy for Couples?
Yes, in addition to The Connection Strategy for Couples – the Art & Science of Mastered Relationships , therapy services are available in either 45 or 90 minute sessions. Pricing for therapy services is $165 per 45 minute session.